Afghan Hound Pet Insurance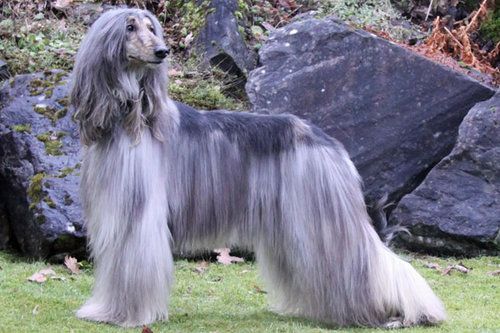 Afghan Hound Health
The Afghan Hound is a health breed, but like any purebred dog, they are susceptible to hereditary disorders and other potential health issues. Here is a list of health problems you should be prepared for.
| | |
| --- | --- |
| Condition | Cost to Treat |
| Hip Dysplasia | $4,000 to $6,000 |
| Cataracts | $2,000 to $3,000 |
| Hypothyroidism | $10-20 per month |
| Stomach Bloat | $1,500 to $7,500 |
| Cancer | $5,000 to $20,000 |
| Torn Ligaments | $3,000 to $6,000 |
| Spine Issues | $3,000 to $9,000 |
| Broken Bones | $200 to $5,000 |
| Torn Ligaments | $3,000 to $6,000 |
| Foreign Body Ingestion | $500 to $5,000 |
Sources:
Pet Insurance for Afghan Hounds
As you can see from the list of potential health issues above, veterinary care can cost thousands of dollars if your dog gets sick or injured. The best way to protect your Afghan Hounds from potential health issues is to enroll in a pet insurance policy while they are young and healthy.
We've evaluated every pet insurance company and plan and found the top five best companies for the Afghan Hound. Pet health insurance pays for expensive veterinary treatment when your Afghan Hound gets sick or injured. It's beneficial to you, your veterinarian and most importantly your dog!
What Coverage Should You Should Have?
These are the most important pet insurance coverages you should have for an Afghan Hound.
Note: There are no pet insurance companies that cover pre-existing conditions.
How Much Does it Cost?
Below are some samples across the country to give you an idea of how much pet insurance will cost for your Afghan Hound. The only way to know exactly how much a policy will cost is to compare quotes from various companies.
| | | |
| --- | --- | --- |
| San Diego | San Francisco | San Antonio |
| $48/mo. | $52/mo. | $46/mo. |
Note: Average prices for a three year-old Afghan Hound
Related Resources

Compare Quotes From all the Top Companies